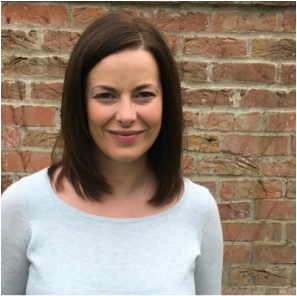 Emma Offord
My name is Emma Offord. I am a Chartered Clinical Psychologist registered with the Health and Care Professions Council (HCPC) and the British Psychological Society (BPS). I currently run a private practice in Cambridgeshire having previously worked in the NHS for over 12 years.
In my role within the NHS, I worked as a Senior Clinical Psychologist in the NHS with individuals and families affected by a wide range of acute and chronic health conditions. I have worked in the areas of Cystic Fibrosis, Pulmonary Hypertension, Heart and Lung Transplantation, Diabetes, Gynaecological Cancer, Medically Unexplained Symptoms and Chronic Pain.
I am experienced in working with a range of problems including low mood and depression, stress, self-esteem, relationship difficulties, anxiety and trauma. I have a special interest in the psychological impact of health difficulties on individuals and carers including adjustment to chronic health conditions, loss and bereavement, body image, chronic pain and procedural anxiety.
I provide therapy for individuals, couples and groups, as well as clinical supervision for trainees and qualified health professionals. I draw upon the ideas of a variety of evidence-based therapeutic models including Narrative Therapy, Cognitive Behavioural Therapy (CBT), Eye Movement Desensitization and Reprocessing Therapy (EMDR) and Mindfulness techniques. I have a flexible approach and tailor therapy to your individual needs. I always aim to work collaboratively so that you have an understanding of what the aims of therapy are and how you are progressing.
---

---
Qualifications and Education
Doctorate in Clinical Psychology (DClinPsy) 2007-2012, University College London (UCL)
Bachelor of Science (BSc Hons) in Psychology 2001-2004, University of Leeds
Masters (MA) in Organisational Analysis and Behaviour, Lancaster University, 1998-1999
Bachelor (BA Hons) in Business Studies 1994-1998, University of Central England